IM POR TANT!
(And by IMPORTANT I mean, totally not as important as conserving your mobile phone battery if you're in the path of Sandy, so totally disregard. But everyone else!)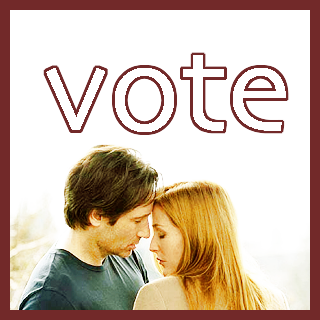 Final two!!
Look, you guys, I realize the Avengers is theeeee thing right now*, but REMEMBER. REMEMBER THE FOREHEAD-KISSING. REMEMBER THE TIME SHE GOT KIDNAPPED AND THEY HUGGED. REMEMBER THE TIMES SHE MOCKED HIM WITH JUST HER EYEBROWS. REMEMBER HOW YOU GOT A LITTLE PISSED EVERY TIME YOU SAW A BEE JUST FLYING AROUND MINDING ITS OWN BUSINESS.
REMEMBER WHY WE CALL IT 'SHIPPING!
So go click in the
het_reccers
ultimate het pairing showdown FINALE!
*To put this in context,
I would have voted for Mulder & Scully over Sheppard & Weir, and even during
sparktober, because it is The Right And Just Thing To Do.
But srsly, don't be the person making up fake LJ accounts to vote twice, because apparently that's happening, and guys, if there's nothing else this election cycle has taught us, it's that nobody ever wants to hear about voter fraud again.